make your own logo

IN 3 easy steps: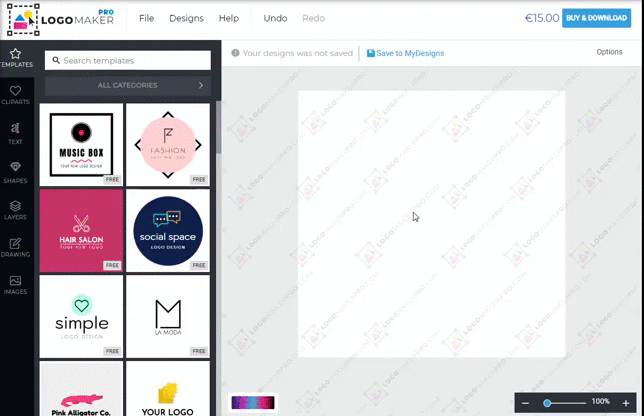 1. PICK A TEMPLATE
Use can choose from hundreds of logo templates, shapes & cliparts available for you in Logo Maker Pro.
2. CUSTOMISE YOUR LOGO
Edit and change your logo name, fonts, shapes, sizes, colors and everything you want to create your own logo.
3. DOWNLOAD
Get high-resolution PNG and vector logo files for 
$15
. Edit your logo 
UNLIMITED times
 for 3 days after the payment!
LET'S MAKE A LOGO!
Try it for FREE. No registration needed.
You can start and create your own logo design today! If you are not sure if this is your final idea, come again tomorrow and make it better. Because, your order gives so much more than just a logo made with PNG logo maker – vector PDF file download and 3 more days to access, edit and download you new logo!