Logo Maker Pro: How to create your own logo?
Learn how to create your own logo with Logo Maker Pro!
Looking for a way to create your own logo? You have some design skill or you have never used a graphic design software?
Logo Maker Pro is an online tool for everyone who needs to make a logo for a personal, commercial or client's project in a really easy and painless way. You don't need to pay in advance or to make a registrations, sign-ups or anything else to try. You just need to try our Logo Maker and see how it works.
To create your own logo, click here to load the Logo Maker >>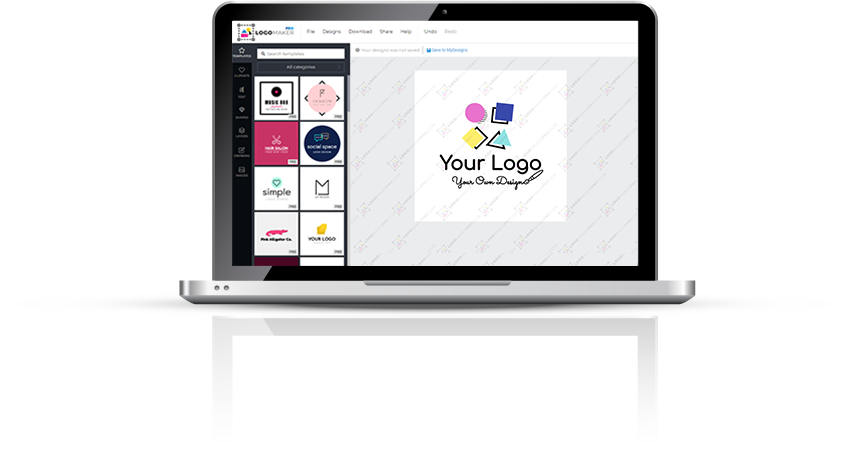 Logo Maker Pro is created in the most intuitive way. You will easily find everything you need to make a logo on the left side. There you can use the following options and elements:
Logo templates
Cliparts – including vector graphics
Text – fonts and fonts effects
Shapes
Layers
Drawing tool
Images – where you can upload also you own SVG files – icons and graphics
How to create your own logo with Logo Maker Pro?
Just follow these 3 easy steps: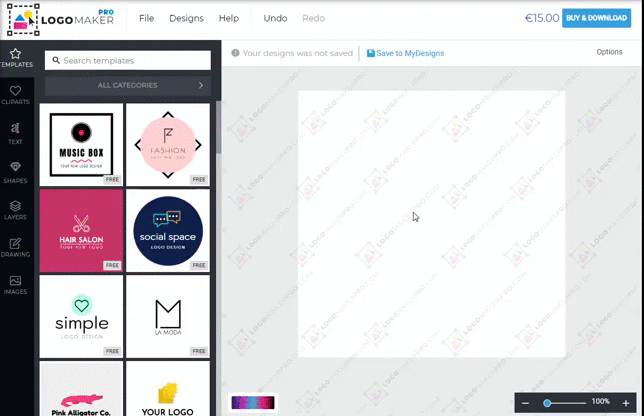 1. Choose a logo from our templates.
2. Customize your logo. Type your logo name and slogan text. You can change the colors, shapes, sizes and every other part of the template as you want.
3. Buy and download your logo design when it's ready. Even if it isn't the final variant and you think that you will change your idea – don't worry. After the purchase is completed you will also gain access to your logo design in Logo Maker Pro's editor for 3 days! So you can change and download your new logo as many times as you want.
You can download your logo design made with Logo Maker Pro in 2 file formats – high resolution PNG and vector PDF – editable even after your 3-day period expire.