Why you need to install a Google font on your computer?
You want to make your own logo with an online logo maker tool? You can do it and get the best result for the lowest possible budget with Logo Maker Pro.
If you choose to use an online logo maker that offers vector file of your logo design you must know something very important. If you make your own logo with Logo Maker Pro and want to use it as a vector graphic and probably edit it on another vector graphic software (like Adobe Illustrator) you will need to download your font(s) on your computer.
Why? Because the vector file is editable and contains the font you have used. PNG file is a raster image – non-editable as a vector file and you can use on your computer without any problems. But vector graphics are different. If your vector file contains a font that you don't have installed on your computer – this font won't work and your logo text will look "broken". This is the reason why you have to download and install the font on your computer.
Don't worry, you just have to download the font and install it on your computer. It is really easy and Google fonts are free for personal and commercial. They are licensed under the Open Font License.
Logo Maker Pro uses Google Fonts. Here you can find the best selection of Google Fonts suitable for any logo design.
How to download a font from Google fonts?
1. Visit https://fonts.google.com.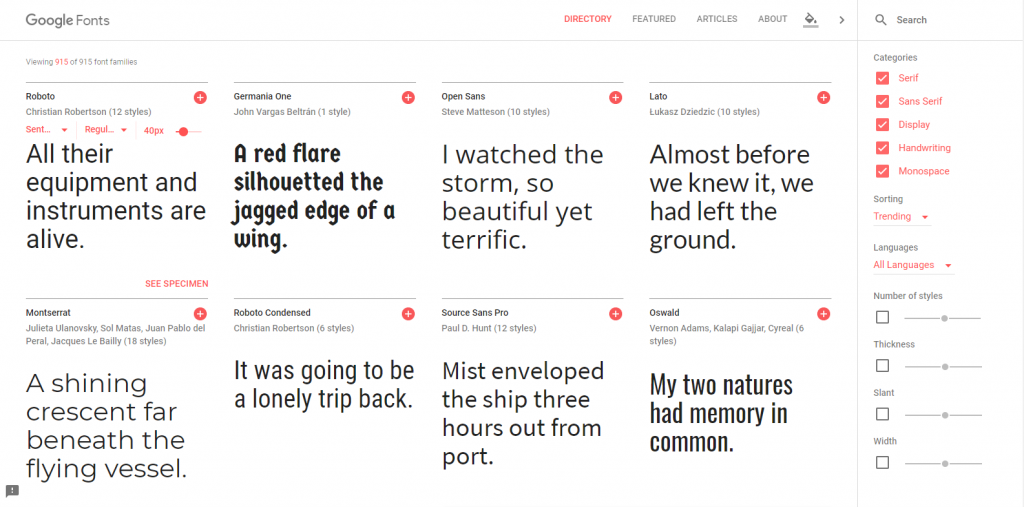 2. Find the font(s) you want to use. Click the "plus" icon to select the font you want to download.
You can select more than 1 font.
3. After you have made your selection, open the black drawer at the bottom of the screen.
4. Click the "Download" icon in the upper-right corner of the selection drawer.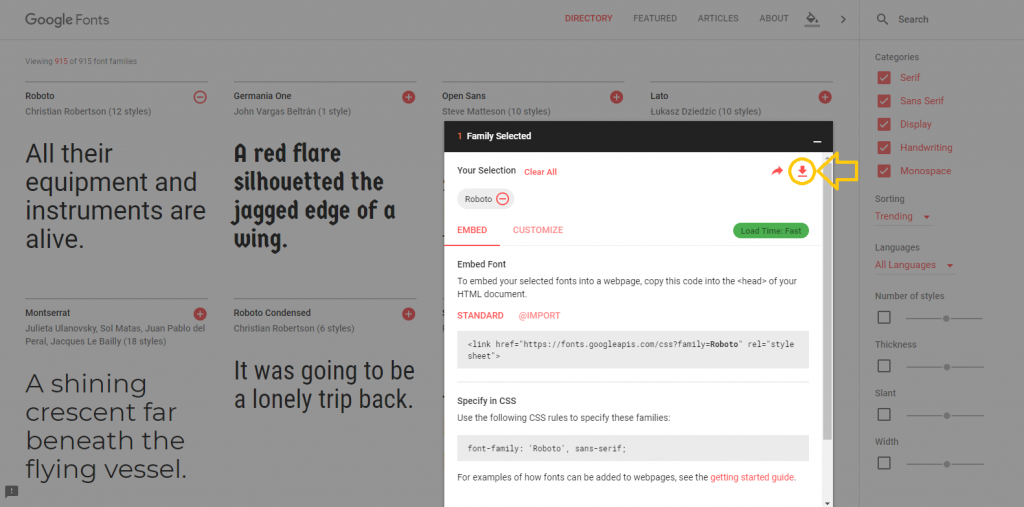 When the download is finished open the ZIP file.
You will see this:

5. Double click on the type of font you want to install on your computer. After that you will see this: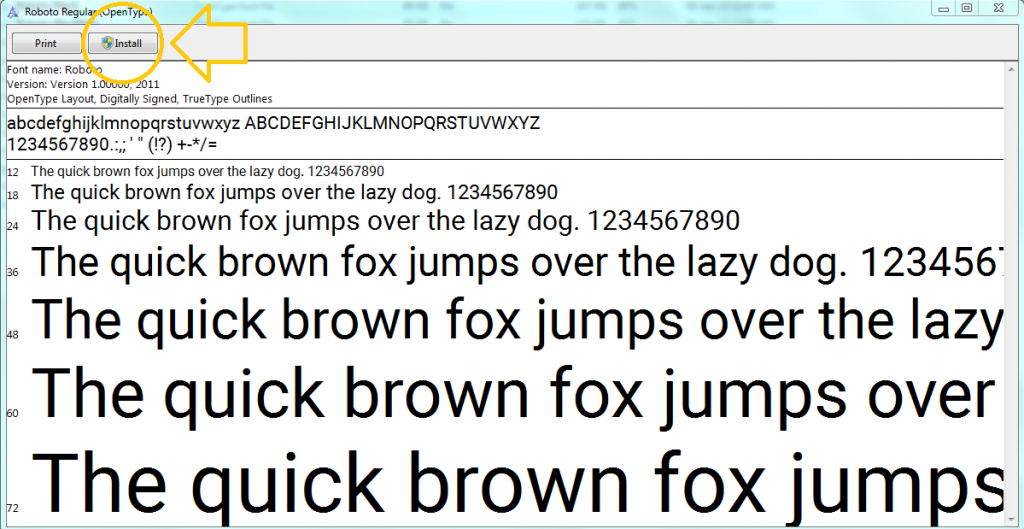 6. Click the "Install" button.
Now you have installed the selected Google font(s) on your computer.
This is enough for you to open your vector logo file.