✓

100% free QR code generator with logo

✓

Customizable design

✓

Personal and commercial use

✓

No sign up

✓

No expiring

✓

No restrictions
Easily create a QR code with our effectual free QR code generator
Say more with less by availing of all features with no account required
While most QR code generators are paid services that require you to make an account, we don't. No sign up or registration needed. Our QR Code generator is absolutely free and we do not track and limit the number of uses of your QR codes.
Encode and display your company information in neat illustrations. Our free QR code generator makes your brand accessible to consumers anytime, no matter where they are. It immediately shows the information recorded in a single scan, whether online or offline. By incorporating appealing layouts with robust technology, we help make free QR code with logo that will make an everlasting impression on your target audience.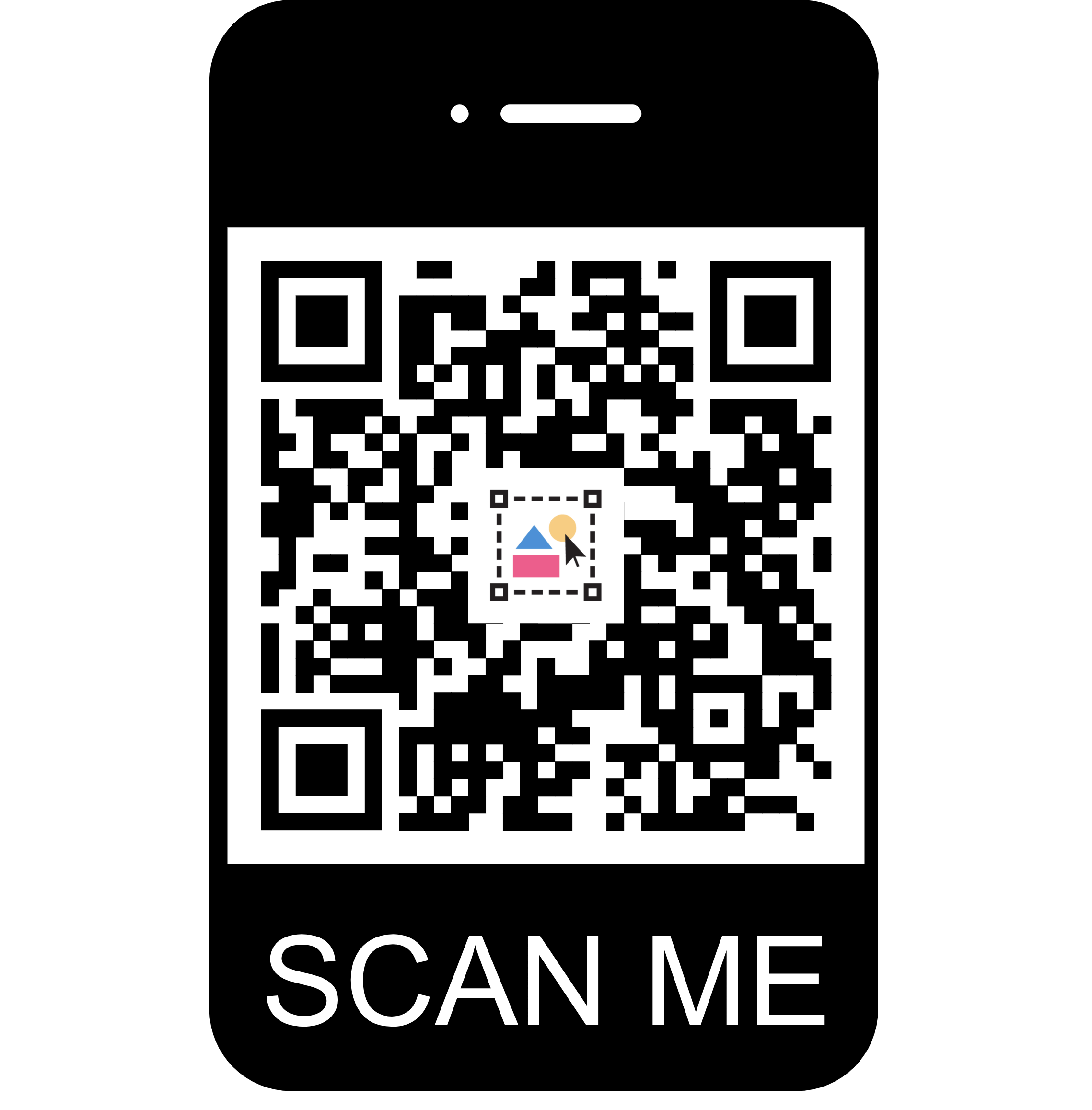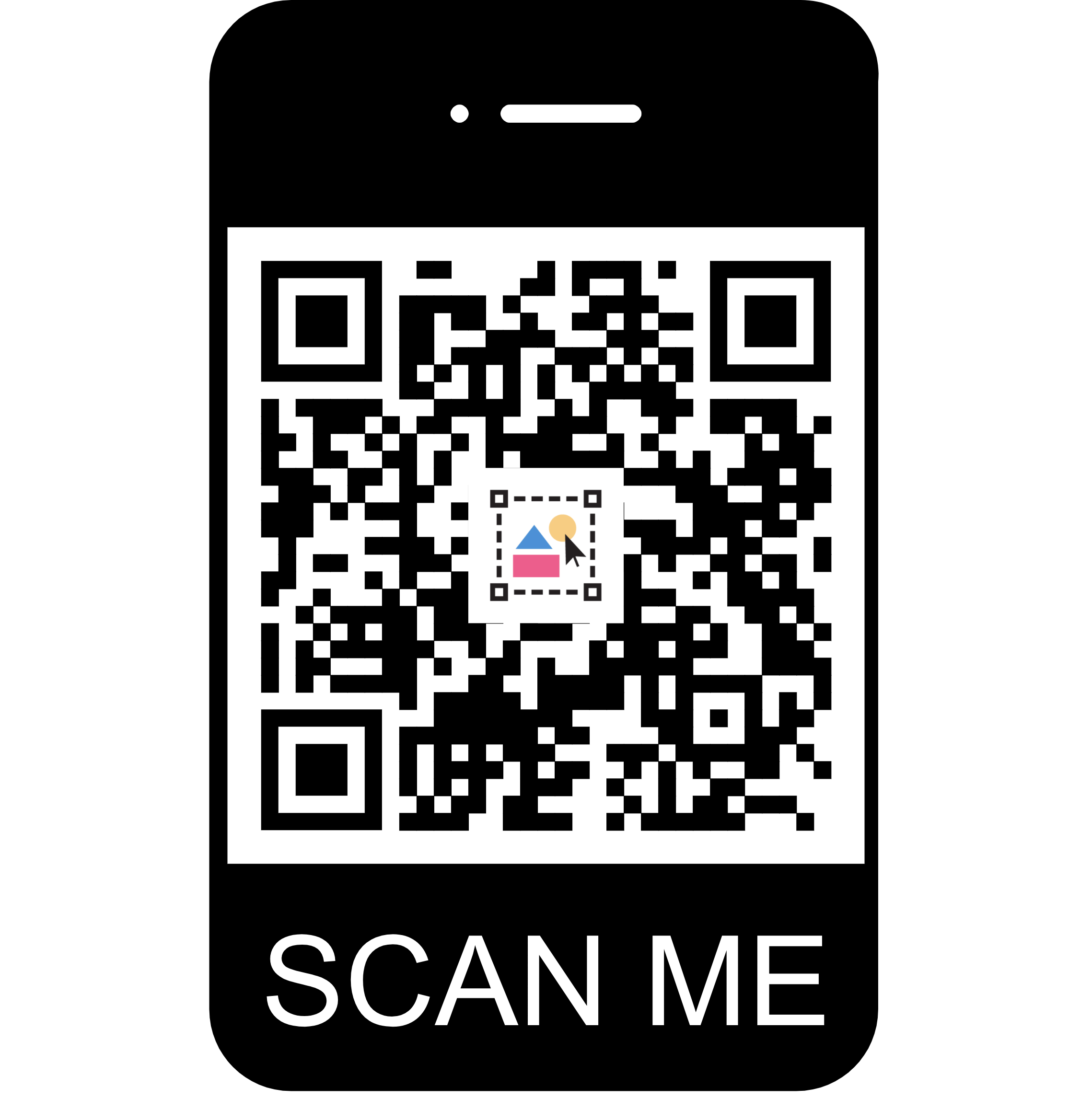 Here's an insight into all the kinds of QR code you can create for free
Our free QR code generator provides for and supports all sorts of servers at no additional expense. All you need to do is put in the relevant information, and you're good to go.
Link
Create swift and error-free QR codes to open links to any website, page, or form you desire.
Media & Phone
Send repetitive WhatsApp messages or SMS and make direct phone calls with preset QR codes.
vCard
Instantly store and share your contact and valuable business information in the virtual business card.
Text
If you need to portray a simple composed text without printing the full content, a QR code is undoubtedly the way to go.
Skype
Send Skype calls or chat QR codes to users for a more efficient experience.
Event
Use such codes to organize information for any event, with URL support effectively.
Email
Easily send specific messages to any email address for the ultimate desktop experience.
Zoom
Customize, organize and share your Zoom QR code for ease in logging in to meetings
PayPal
Safely transfer payment information to people, supporting major currencies in one click.
Location
Send exact locations without the hassle of explaining every detail.
WiFi to QR code
Share such codes to gain access to Wi-Fi networks quickly and easily without sharing the password.
Bitcoin
Easily facilitate and solicit crypto payments with your crypto wallet and currencies.
How To Create a QR Code For Free
Build your customized QR code with logo that defines your brand in a few simple steps
1
SELECT THE TYPE OF QR CODE
Our free QR code generator comprises numerous options where you can select the one you require. Every category contains different fields that you need to fill accordingly with accurate information. If the information or URL you provide has typos or is altogether inaccurate, that will pose difficulties for you once you download your QR code.
2
CUSTOMIZE ACCORDING TO YOUR BRAND
Once you have made sure you have entered all the correct information, you can customize your QR code according to your preference. We have it all, from any shade of color or gradient you desire to numerous options of borders, centers, patterns, and frames. Moreover, you also have the option to upload your Logo apart from the templates we have available as well.
3
GENERATE AND DOWNLOAD YOUR QR CODE
Our free QR code generator shows how your code will look with all the changes you make in real-time before finalizing the preferred size and precision of the code. This will allow you to make the code without constantly restarting if you are not satisfied with the initial one. You can also attempt to scan the code shown before downloading to ensure it works properly. By clicking on the "Save" option below the QR code, the Our Free QR code generator will show you high-resolution options for downloading the code as a PDF, PNG, or SVG. You may also directly print the code as per your requirements.
What are the benefits of QR codes?
For B2B companies, QR codes provide the advantage of effective business promotion with a single scan. It encourages sharing and networking where users are easily able to engage and connect with the organization. As such, these codes are great call-to-actions that can improve your search engine optimization. Every QR code made is unique, which means that there is a significantly lesser chance of it being copied and misused. Think about it, your business information in one code. Furthermore, you can also connect print media to your company website and make virtual business cards. This means there will be no need to enclose your web address or phone number, which individuals could note down inaccurately. Future patrons can just scan the QR code and be brought directly to your landing page. The Logo Maker Pro's free QR code generator assists in making virtual business cards that retain all the necessary information needed.
Apart from business uses, the use of QR codes can be applied in everyday use as well. It makes it easier to share Wi-Fi with guests, share important files, and even your location! Furthermore, QR codes have gained more popularity in making smart shopping lists and saving recipes or instructions. Users can automatically trigger phone calls, send, receive and show direct SMS and WhatsApp messages with QR codes using devices that support such technology. They can also aid in showing Maps with directions to specific and difficult-to-find locations, mainly as addresses differ by town, state, and country. Transmitting a direct link to Google Maps facilitates this process and terminates any possibility of a blunder. This is helpful in orienteering activities, brochures for occasions, instructions for delivery drivers, and so much more! All you need is out free QR code generator.
Tools designed to fit your business and commercial needs in a few clicks
Logo Maker Pro allows you to smoothly make timeless and iconic logos and QR codes for free. Whether you are just initiating your side hustle or have been in the industry for years, anyone can efficiently use our tools and build a unique Logo and free QR codes.
Begin growing the identity of your brand with our easy-to-use logo maker and versatile branding tools. Veraciously portray your company with a unique logo that decrypts your devotion to your brand.
Frequently Asked Questions
Below are answers to questions about our free QR code generator and its main components. If your query is still unresolved, don't hesitate to contact us. We're always happy to assist.
Well, what are you waiting for?
Create, design, format, edit, and download your very own custom QR code with our Free QR Code Generator.