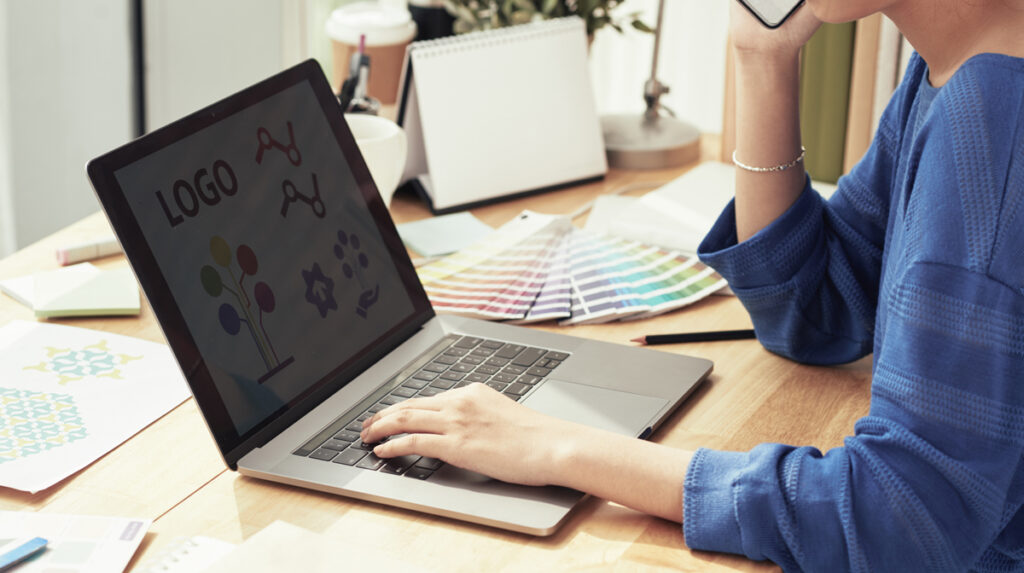 Are you trying to find quick, easy, professional and inexpensive professional logo maker?
Do you want to create a professional and good looking logo by yourself? Without using a professional graphic design software and even without being a professional graphic designer? It is now achievable with Logo Maker Pro!
What is Logo Maker Pro?
Logo Maker Pro is a professional logo maker created to help your create your own logo like. The logo creation is the beginning of every brand. It is the first and the most important part of starting a new business, project or a website. Using Logo Maker Pro you will be able to do that in the most fast, effective and professional way. You don't have to hire a designer, to learn new skills or to waste your time on anything else. Just start creating your logo from here >> Use our premade logo templates or create new from scratch.
How does Logo Maker Pro work?
As we already mentioned, Logo Maker Pro is an easy and intuitive online tool for creating logos. It is suitable for everyone. Even non-designers and non-technical type of users can make an amazing logo using Logo Maker Pro. Although previous knowledge or skills are not needed, many graphic designer also use it to save time, efforts and money. If you don't know where to start from, you can use our ready-to-use templates. Choose a logo template and edit it according to your needs. But if you already have a logo design idea you might want to start from scratch. You can use hundreds of text fonts, shapes and icons to customize and make it your own. Choose a logo template and edit it according to your needs. You can also upload your own vector SVG icon. This type of file is fully editable and customizable with Logo Maker Pro. Our professional logo maker provides all features that you will ever need to achieve the best result possible. It is 100% free to start and create your own logo design. Payment is needed only if you are satisfied with your logo. Proceed with it if you want to download and use your its files. You will gain the rights to use it for any kind of projects – personal, commercial or to resell it to your clients. After successfully completed order you will receive high-resolution PNG logo and editable vector files – PDF and SVG, plus 30-day customization period. During the first 30 days from the day of purchase you can edit, modify and download your logo design as many times is you want without limits.
Save, share, modify and redownload logo designs
You have many ideas about your logo design and don't know where to start from? You might not be sure which one of them suits the most your brand or business? Will your partner like it or not? Whatever your case is – don't worry. Logo Maker Pro has a solution. Save and share your design ideas with whoever you want and whenever you want. Click on the share icon at upper right corner. Just copy the link and send it to your colleagues, clients or friends. Logo Maker Pro allows you to make tests and modifications even before you had made an order. But if you have already made one, you will still be able to modify and redownload your logo. Share, save, create designs and redownload them one by one during the 30-day period after you have completed the purchase. While you are designing logos, save your work periodically, just wo be sure you won't lose any progress or design ideas. If you already have an account, just press "Ctrl + Shift + S" or click on "Save for later". If you don't a registration you will be redirected to the registration form.